The Watt Difference
As a locally owned and operated business with over 25 years experience, Watt Commercial Sweeping, Inc. is dedicated to providing Georgia the absolute best service available in the commercial sweeping market.
Watt takes great pride in helping Georgia property owners, property managers, and local municipalities, as well as the increasing filming industries create a positive and lasting first impression. Not only do we help to improve the appearance of their properties, but we help to increase the overall lifespan of their property surfaces and aid in positively impacting the environment.
Watt Commercial Sweeping, Inc. has always had our sole focus on our clients. We make sure that every client's needs are carefully assessed and that we provide an individualized plan to find solutions to fit their specific concerns.With our individualized approach, dedication to our clients and our keen attention to detail, we have become, what we feel is the premier choice for all commercial and specialized sweeping needs.
Providing commercial sweeping services for Atlanta, Alpharetta, Marietta and the surrounding areas.
Services and Equipment
Parking Lot and Parking Garage Debris Removal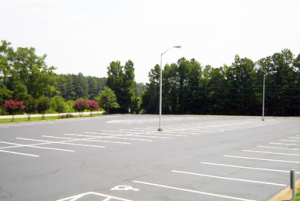 We remove ALL of the debris from your parking lot or parking garage. Annually, we dispose of over 600 cubic yards of debris that would have gone into the landscape, the street or an adjacent property. This debris is taken from your parking lot, parking garage or construction site and disposed of properly. It is important to recognize that sweeping is a best management practice (BMP) for controlling pollutants in storm water runoff.
Equipment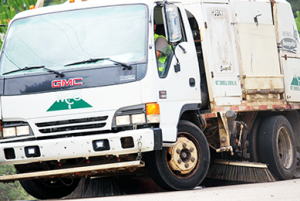 From litter to dirt to gravel–we have the correct sweeper to get the job done right. Our methods are always in accordance with the best industry practices. Using backpack blowers, we first detail all areas to push loose debris into the path of the sweeper. Then selecting a specialized sweeper from our fleet, we remove the loose debris. Our two-step approach affords better attention to detail and the end result is that your property stays cleaner, longer.
Environments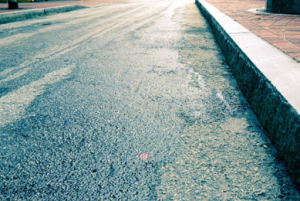 We specialize in office complex and industrial truck courts-proficiently cleaning lots, freeing them of hazardous debris and litter. We also have years of experience in construction sweeping, post event clean-up, small scale municipality sweeping, HOA, retail, production and manufacturing facilities and more. Just give us a call!