About Us
Mission Statement
Our mission is to be the sweeping company that you enjoy doing business with and will recommend without hesitation.
Our clients utilize our services because we are knowledgeable and experienced at what we do. Our goal is not only to meet the expectations set forth by our clients, but to exceed them with every project. If your property does not look great when we are finished, then neither do we.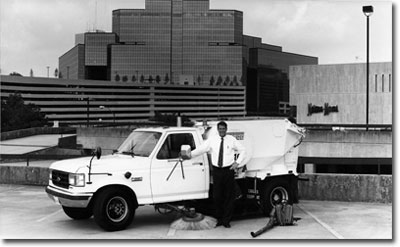 Our History
Watt Commercial Sweeping, Inc. was founded in 1992 by Bob Watt. Over 25 years ago, Bob Watt, founder and president of Watt Commercial Sweeping Inc., started sweeping the streets, lots, and neighborhoods of Atlanta. Today, Bob is still active in all facets of the business and understands the importance of keeping clients satisfied while ensuring a safe working environment.
Our employees are top-notch!
We are thankful for the dedicated, long-term employees who truly care and do a fantastic job no matter the project. It is this commitment that helps Watt Commercial Sweeping, Inc. to be an industry leader.
What does this mean to you?
We believe that there is no substitution for hard work. The combination of excellent employees, professional equipment and efficient processes ensures a job well done for you.